HART Expert are very pleased to announce the addition of our Windows Tablet based HART Communicator (COM-1) to the product line up. COM-1 supports the complete configuration of all HART devices, including HART 7, HART-IP, and WirelessHART. This ready to use out of the box HART Communicator utilises a rugged Windows Tablet. It provides the advantage of integrating HART configuration in a small, flexible and powerful tablet footprint to achieve new levels of productivity in HART configuration.
Our HART Communicator conversion for Windows PCs is very popular with customers wanting to use their own PC/Laptop/Tablet, but we were often asked if we could also provide a Windows Laptop or Tablet with it. Following testing of several Windows devices we have chosen a device that provides flexibility, ease of use and value for money.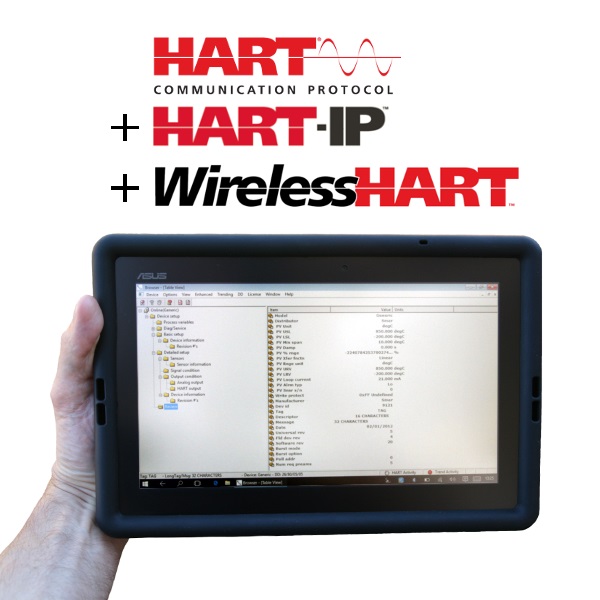 If you have any questions about our Windows Tablet based HART Communicator please don't hesitate to ask.